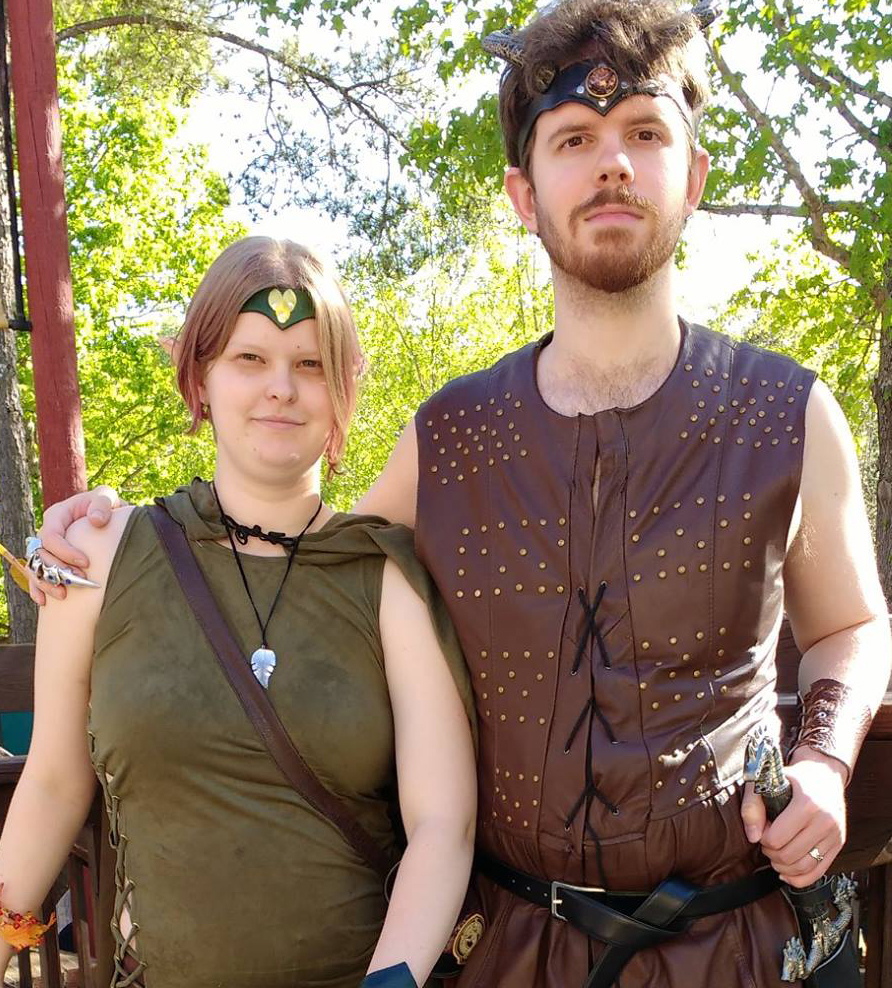 Mandy French and G.D. Burkhead (who goes by either Gary or Dan, take your pick) met in high school in a writing chatroom, where they began working on their first story together and quickly fell in love. At the time, Mandy lived in Atlanta and Dan resided in St. Louis, so the first few years of their relationship was long distance. They don't recommend it, if avoidable.
After high school, they attended Lindenwood University in St. Charles, Missouri, where they began writing The Black Lily. They both graduated with a Bachelor's of Arts in English with a Creative Writing Emphasis and married shortly afterward. They then moved to Atlanta for a few years, where Mandy received her Master's of Library and Information Science degree from Valdosta State University.
They now live in Nashville with their cat, Luna, and their dog, Zoe. When they aren't working or writing, they enjoy reading, playing video games, cosplaying, attending conventions, and generally nerding out.
In August 2017 Mandy and G.D. published their first novel, The Black Lily. In order to have complete creative control, they self-published and created their own press: Burkshelf Press.